Welkom op de site van The Eagles Legacy, dé Nederlandse tribute die de unieke sound van de Eagles perfect authentiek brengt. The Eagles Legacy is het Eagles project van zes professionele musici met een missie.
The Eagles Legacy brengt je terug in de sfeer van de jaren 70 en 80, toen de Eagles hun grootse successen vierden. Wereldhits als Hotel California en New Kid In Town komen voorbij.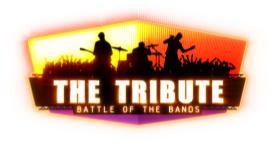 Wij zijn ongelooflijk trots dat we zijn uitgenodigd om mee te doen aan het nieuwe SBS6 programma:
The Tribute – Battle Of The Bands! Zes weken lang dingt een selectie aan geweldige tributebands mee naar de titel " Beste Tribute Band.
De eerste uitzending is op 15 januari, op SBS6 om 20:00.